2005 Delaware County 4-H Activities
Regional Horse Bowl - May 7, 2005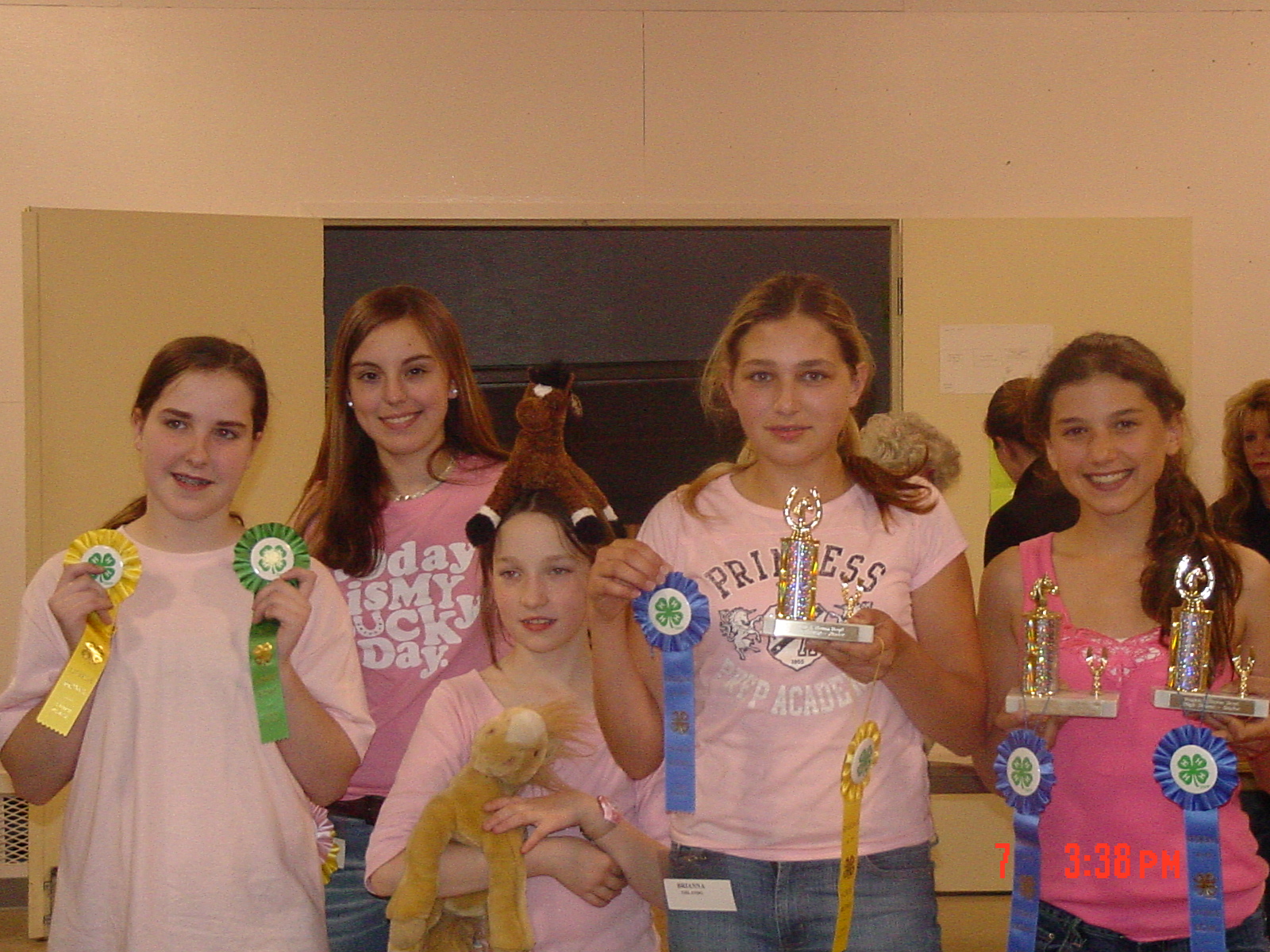 L to R: Erin Verdeur, Nicki Martini, Monica Freiberg, Brianna Orlando, Alix Herestofa
Novice Team - Monica Freiberg teamed up with another county to compete
Junior Team - Erin, Nicki & Brianna : 3rd Place Team : Individuals - Brianna 1st Place, Nicki - 5th Place and Erin - 6th Place.
Senior Team - Alix teamed up with Bucks County and Placed 1st in Teams and 1st in Individual
Congratulations girls for another great year in Horse Bowl! Good luck in Horse Judging in June!